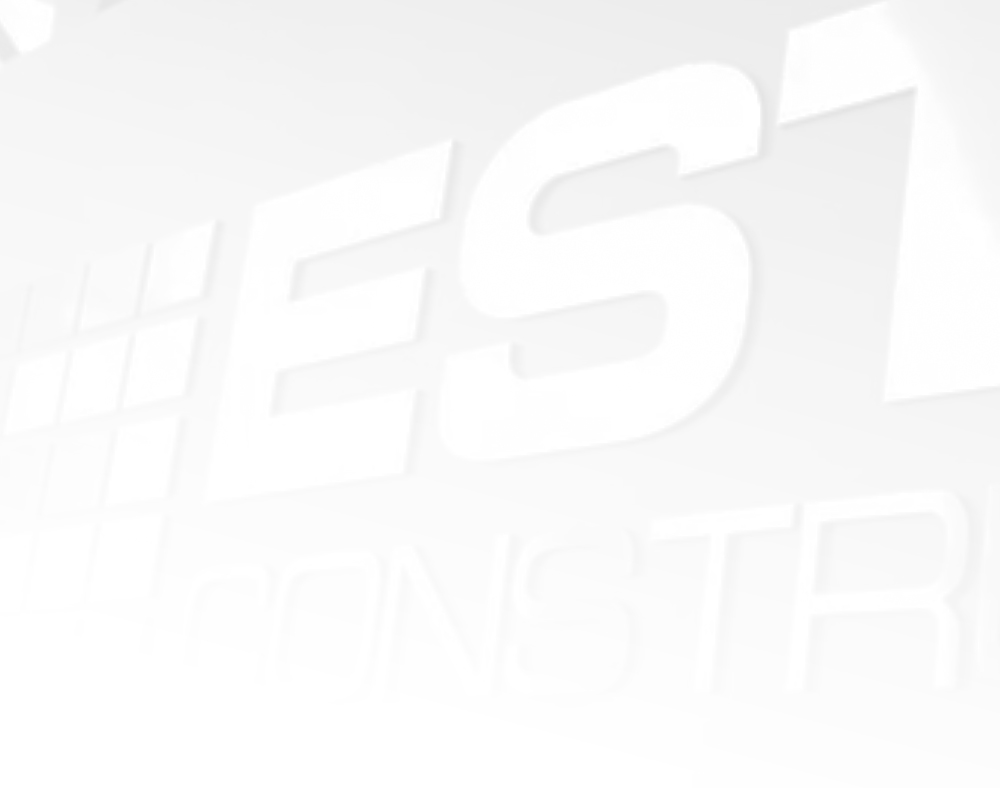 Being the best is our true desire. The best builder. The best employer. Achieving this standard of excellence drives us and reminds us daily that being average isn't the Estes way.
Company founders Jim and Lori Estes started their company nearly 50 years ago with the guiding principles of advocacy, value, responsiveness and leadership. These four tenets are still the foundation of everything we do and define our culture.
Our unique project approach called Client Centered Collaboration® focuses on client advocacy and collaboration within the entire project team. Whether it's the Estes pre-construction specialists developing cost savings options for you called Smart Choices® or the site superintendent phasing work to meet a tight deadline, everybody is involved and working as a team from concept to completion to deliver a successful outcome.
As your advocate, Estes is transparent in presenting all available options, including those that might help you spend less. This client centered approach is a key differentiator and the reason clients often cite as their influencing factor in selecting Estes.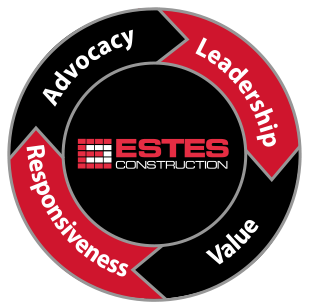 Maximizing the team approach and turning collective IQ into savings for you, Estes utilizes a project delivery method called integrated project delivery (IPD). This approach multiplies the effects of client centered collaboration and can typically save Estes clients over 10%.
The Smart Choices® you are offered during the planning stage allow you to evaluate the short and long-term costs and functionality of materials and systems, giving you greater control over costs during your building's lifecycle. And during construction, costs are closely monitored and you receive a monthly report, including your contingency balance. No surprises at the end of a job. This approach to the budget helps Estes deliver the best value.
We can't control the weather, but we can control the schedule, costs, quality and safety during construction. And if an issue comes up during planning or construction, we'll quickly offer solutions and guide you through options. Frequent and honest communication resolves many issues and you always have direct access to your Estes team.

"I could not be happier about the work of your team in making this happen and neither could my board. You have set up a process that not only is efficient, but has been communicated from the beginning."
Deborah A. Olson, Superintendent
Clinton Community School District
Learn. Lead. Advance. This phrase captures the educational and advancement opportunities that are available to everybody within Estes. Everybody is a leader and is expected to step forward with ideas to improve a process, project or their own performance.
Leadership and advancement opportunities drive Estes' high employee engagement and help ensure dedicated people are working on your project. Each person is valued and appreciated and the recognition received from a national company that measures engagement is evidence that our leadership and education initiatives are among the best in the industry.
COMPANY FOUNDERS JIM AND LORI ESTES